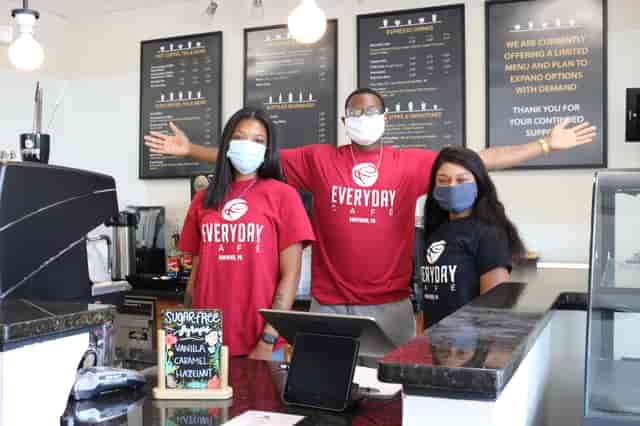 Enjoy takeout, indoor, or outdoor seating
NOW OPEN
We're so excited to welcome back customers for take-out and limited indoor and outdoor seating starting Wednesday, June 24th!
We will offer a limited menu and plan to expand options along with demand. 
Summer hours: Monday - Saturday, 8:00 AM - 4:00 PM
Our Mission
Everyday Café was created by Bible Center Church as a place for our neighbors and friends to grab a bite to eat, enjoy free WIFI, hang out with friends, or just relax.

Our dream is to provide a beautiful and peaceful space, in our community, to celebrate art and culture, to create jobs for young people and residents, and to encourage growth of the Homewood Avenue business district.

As we reopen, we hope that you will come check us out and eventually, make Everyday Café, your every day café!
Pittsburgh
532 North Homewood Avenue
Pittsburgh, PA 15208

Hours
Monday - Saturday:
8:00 am - 4:00 pm